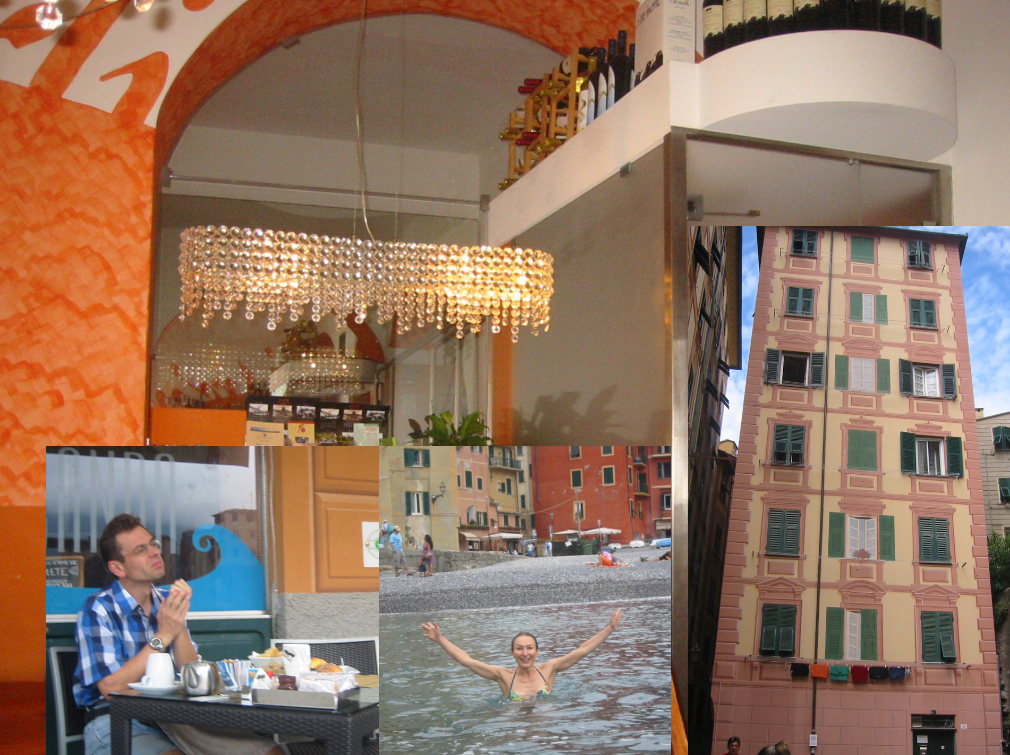 Next morning, Tuesday, August 24, 2010 we went to swim in Mediterranean Sea before breakfast. I didn't swim.  Only Lira swam, and I was in charge or taking pictures from the pier.
Out next point of interest could have been Milan, but as usual we decided to skip cities and continue for a tiny Bellagio (pronounced [belazhio] like in word "pleasure") on lake Como.  As much I dislike prestigious and expensive places, 2 years ago I was pleasantly surprised by Venice.  And now, we were about to try even more exclusive and posh Bellagio.
On the way there, we made a lunch stop at Tortona (Piemonte). This is so not a tourist destination.  We eat lunch for two for 7€ (2×3.50€) at Istanbul Kebap Pizza place on Corso don Orione.  And even parking meters are taking a lunch break here from 12:30 to 14:30.  So parking was free, close to the hight way, perfect downtown location.  So, if you ever caught between Genova and Milano, and would like to stop for a quick lunch – Tortona might be the answer.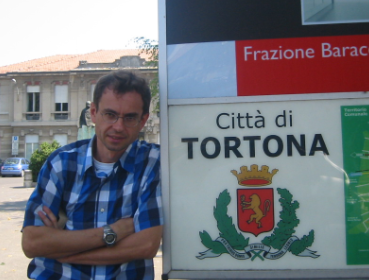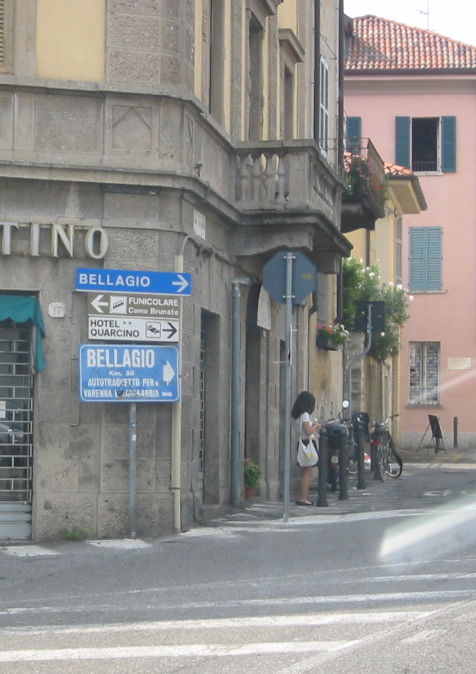 First important point of interest after Milano is Como.  Como is located at the "front foot" of the runner, who is lake Como.  From here, it is another 30 km on a very narrow treacherous road to Bellagio. You have to crawl on the inner side of the front leg right into the crotch.
We arrived to Bellagio around 16:30, and this is our favorite time to start looking for place to stay. And it was raining all day long, but now rain stopped. And we found a free parking on Parco Comunale.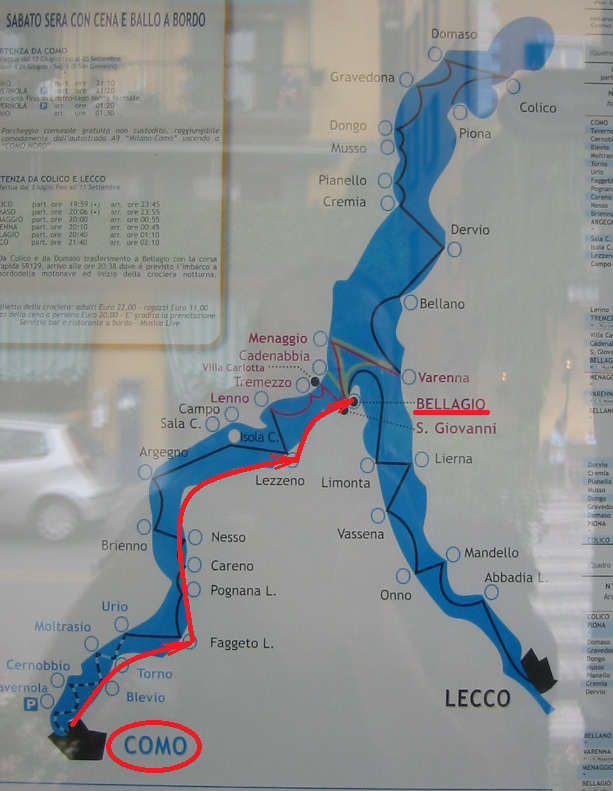 And at this moment, I summarized my previous observations about Italy and Italians. Here is a country that doesn't mess with unnecessary rules.   They always leave plenty of room for rule-free areas, and rules, fees and restrictions are only used, when absolutely necessary.  What a concept!  In every city and village6 as soon as you arrive, you immediately fill included.  If you do not know something they will let you know.  But you are free to do your absolute best.  Italy rules!
We checked 4 or 5 hotels, but returned to the very first find – Albergo Giardinetto – two nights for 65€ per night, cash.  With balcony overlooking the lake and no breakfast. And we even found a restaurant that we could have food before 7PM. (In many European countries restaurants either closed or only have "drinks and nuts" before 19:30).
During diner we familiarize ourselves with main attractions.  Right after diner, we started exploring Bellagio armed with tiny brochures.  Bellagio is very small, so one usually starts from the port, the entry point for the boats, tourist office and main square – Piazza Mazzini. First, we saw a plaque for Franz Liszt, who visited Bellagio in December of 1837.  He was the only recognizable figure on the list.
We made a small circle to return to our car, picked all necessary things for the next day, and stated slowly moving back to the hotel.  Meanwhile Lira was making all these interesting pictures with the Lake, and narrow street, and flowers, and setting sun.  Very, very good and tranquil town-resort for large city dwellers.
| Salita Serbelloni Steps | Torre di Difesa Medievale | Intricate Iron Work |
| --- | --- | --- |
| | | |
(Visited 27 times, 1 visits today)
Navigate through the List
01 Preparation for the Swiss Trip in August 2010

(2017/07/25)