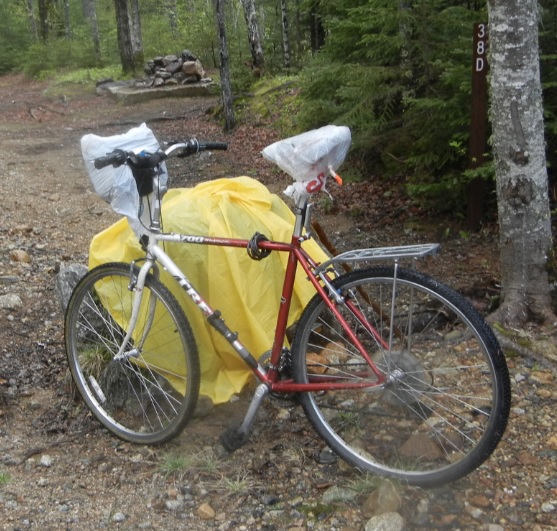 The walking stage of the hike was closing to an end, and bike portion was fast approaching.
Crossing Saco river took about 15 minutes.  First, a test cross with only valuables, and then second crossing with 2 sticks in both hands and a backpack. Rain started again, I did not know what to cover – myself, or the bike, or the backpack.  I did not take a picture with backpack mounted on the bike, but it was an impressive site.
The only technical glitch that I encounter was the situation with the pump.  I was not able to fit the pump to the socket properly, and as a result back tire had relatively low pressure.  The ride itself was almost a pleasure.  Down all the time. After crossing the gate and entering Slippery Brook Road, I start to encounter some bikers, runners, and walkers.  Cellular signal also came back on my phone.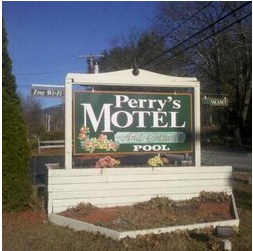 I even manage to stop a group of riders and one of the bikers managed to attach the pump properly, so I was able to pump the rear tire.  From this spot in the woods, I made a reservation in a motel right on my way to the car.  That way I would be able to take a short break, dump my heavy backpack and wash before continuing a long ride to the other side of the wilderness.
The most difficult portion of the ride was at the very beginning were I would have to climb over the steep elevation on Hurricane Mountain Road. I did not ride the bike here.  I walked the bike.  And while doing that, I was able maintain intelligent conversation with my wife over the phone.  I was OK hiking.  She was OK spending her long weekend at home.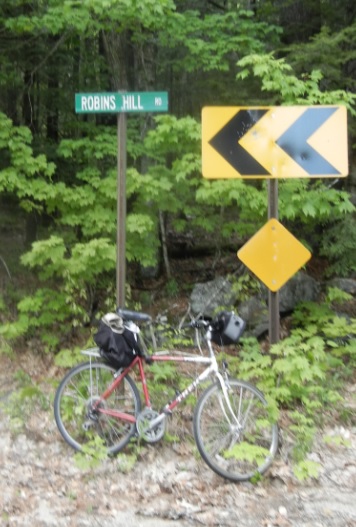 At 17:19 I hit the turn near Robins Hill Road in Chatham, and Google now show that I had only 13 miles to go to reach my car.
Sometime after 6 ate hearty soup at the only business on route 113 – Stow Corner Store. That was 8.4 miles to go.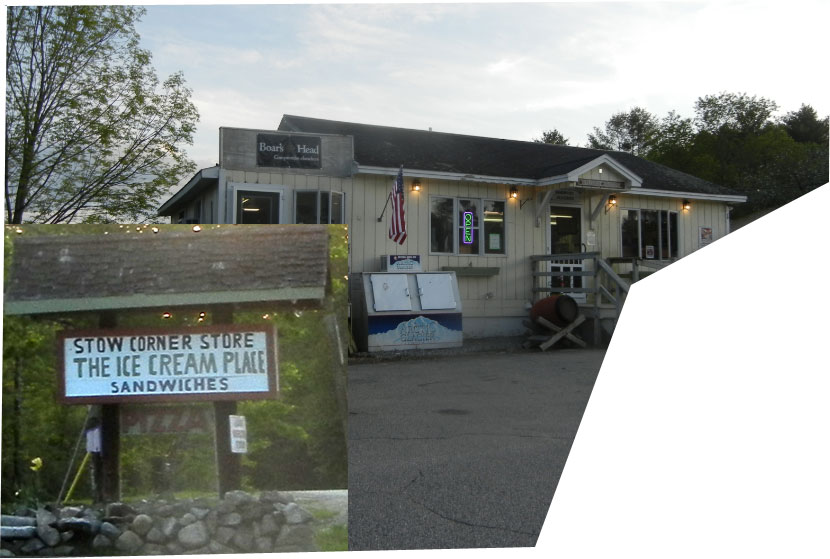 As it was approaching 7PM, I knew I was approaching the target at a very respectable time – about 1 hour before the sunset.
Finally, at 19:09, I was by the car, and the 36-hour program was now completed. I stared on Saturday at 7Am and returned to the car on Sunday at 7PM.  I went through Wild River Wilderness on foot to emerge on the other end midday next day. I have jumped on the hidden bike and continued for 28 miles to return to the car.  What a glorious weekend!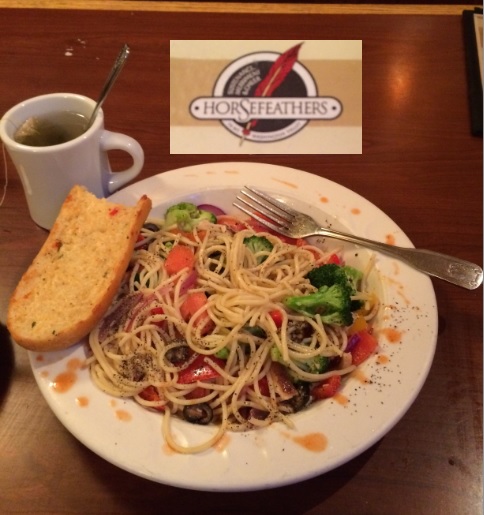 I requested an information about local vegetarian and healthy options in North Convey, NH.  My wife diligently sent me an iMessage with multiple options:
(01) Flatbread Company – Organic Salad or Vegan Flatbread
(02) Horsefeathers – Full Plate Salad ($9), Vegetable Prima Vera ($14) or Vegetarian Pad Thai ($16)
(03) Black Cap Grille – Mediterranean Salad, Grilled Portobello Sandwich or Homemade Veggie Burger.
Based on my appetite, I picked Horsefeathers and their Vegetable Prima Vera.  It was another excellent choice to top off the Sunday.
And hotel room could offer further delights: tea with croissants and browsing pictures of the completed trip.
(Visited 22 times, 1 visits today)
Navigate through the List