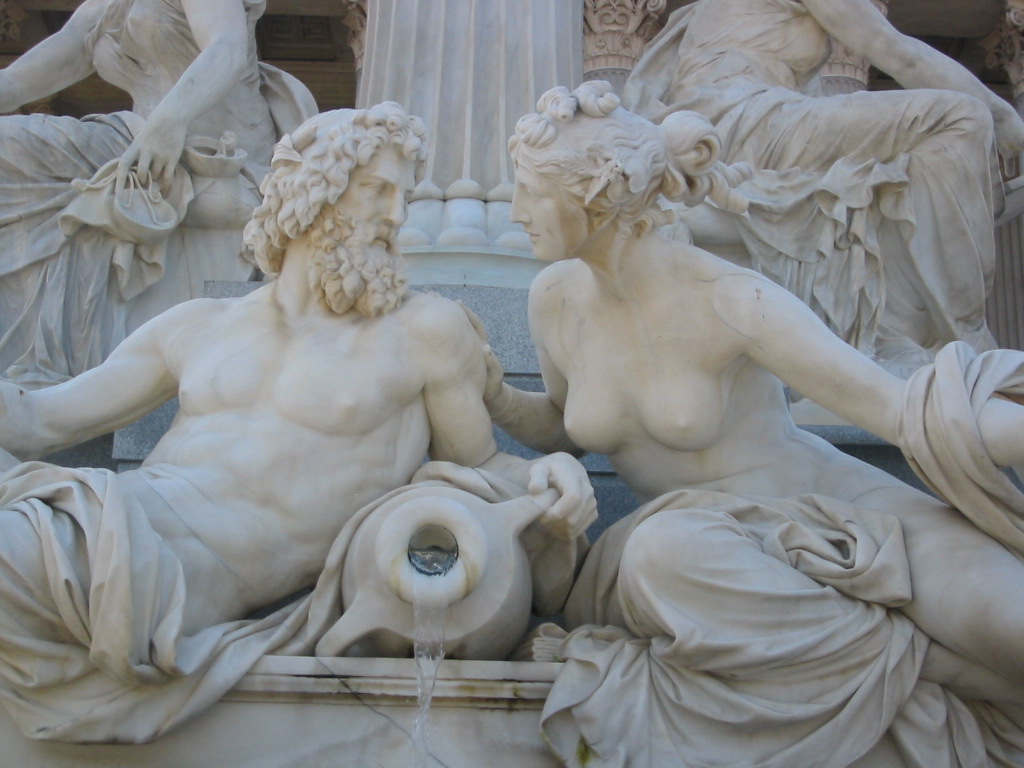 An Idea
Some time in July 2008 we narrowed down myriad of travel choices to Vienna (Wien in German).
Preparations
I bought 2 European plug adapters from a hardware store.  I was planning to charge photo-camera, camcorder and iPhone.  All devices are now smart enough, and do not require a transformer.
Data Plan
Also I activated a 20MB international data for iPhone ($25 per month), so I would be able to check emails, access my stock trading account and look for directions on Google.
Tickets
In the middle of July 2008 I finally decided to redeem my Delta miles into actual tickets.  I had 140,000 mile accumulated from my trips to Mississippi.  I logged in and discovered that I need only 150,000 miles to get tickets to Vienna for the second half of August.  I had to buy 10,000 miles and with all the taxes 2 free tickets to Austria came up to just under $400.
Planning
I cut an August page out of wall calendar and on a large squares corresponding to each day I drew names of the cities or places we are planning to visit during this trip.  Here is our European Tourney as planned on paper:
| | | | | |
| --- | --- | --- | --- | --- |
| Date | Destination |   | Date | Destination |
| 14 Thu | Arriving to Vienna |   | 22 Fri | Alps – Refugio |
| 15 Fri | Staying in Vienna |   | 23 Sat | Verona or Padua |
| 16 Sat | Staying in Vienna |   | 24 Sun | Venezia |
| 17 Sun | Train to Salzburg |   | 25 Mon | Venezia |
| 18 Mon | Leaving to Linz |   | 26 Tue | Undine, Villach or Spittal |
| 19 Tue | Cortina'd Ampezzio |   | 27 Wed | Back to Salzburg |
| 20 Wed | Grandmother – Kollmann |   | 28 Thu | Back to Vienna |
| 21 Thu | Molveno |   | 29 Fri | Plane to Boston |
(Visited 26 times, 1 visits today)
Navigate through the List